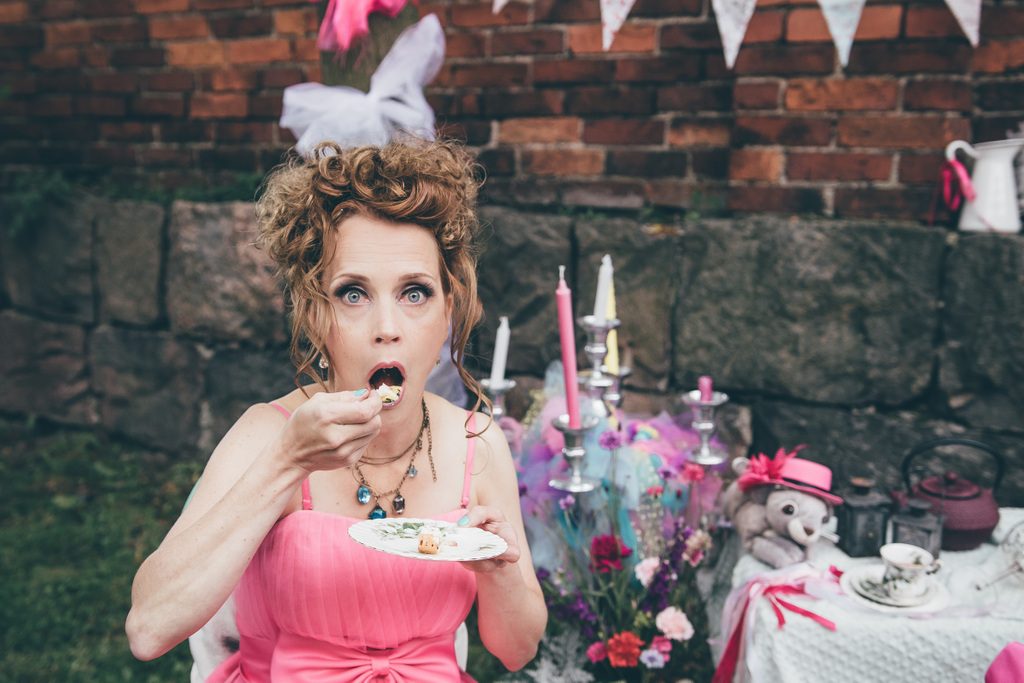 Rebellious Bride is my alter ego and the "spirit guide" of all those people not getting married for the first time. In her wedding guide, published by Gummerus in 2015, she writes about marriage with a twinkle in the eye and encourages couples to really throw themselves into wedding planning with personality and humour. Stuffy ceremonial style is so yesterday!
A recycled bride also knows how to make your marriage a successful "deal" and how to make your first or last wedding party look like you, how to dress beautifully but without making a mess of your budget – and how to produce an ecological wedding from start to finish. These are tips you just cannot survive without if someone's popped THE question at you. And let's not forget Rebellious Bride's relationship school for couples – best to go there first before booking that very expensive honeymoon!
Rebellious Bride and her blog "Second Time Lucky?" was inspired by my second wedding. Photographer Elina Manninen's visual eye brought the character and her world to life – the fun we had making her! The book does NOT contain anything forced, offers no icing on the cake nor wedding debt to drag you both down afterwards.