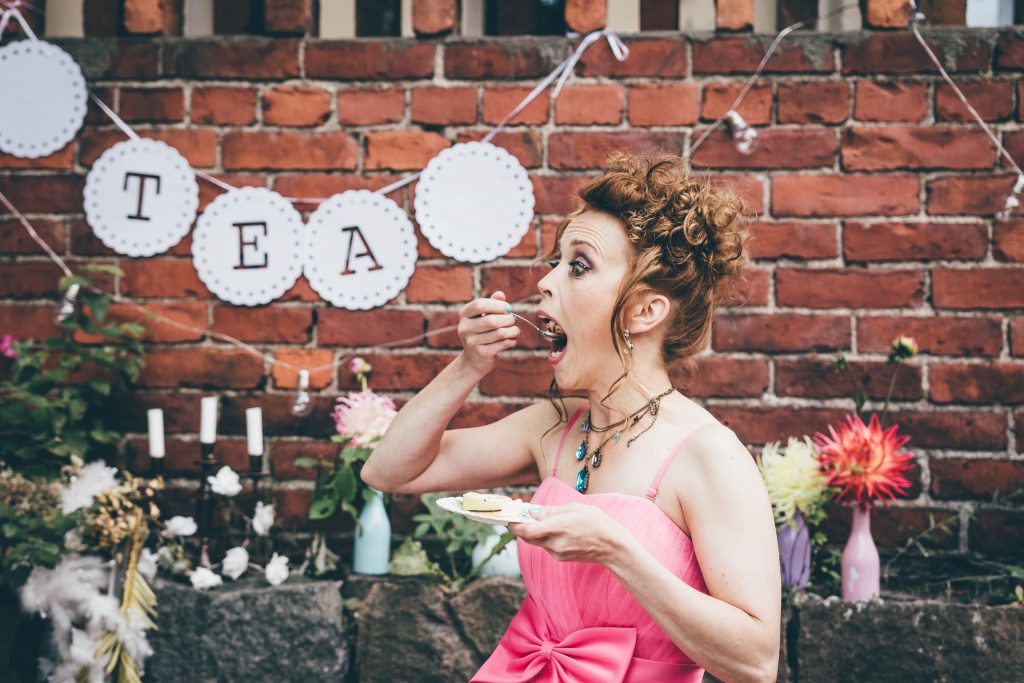 This is a question worth pondering more than a few times in life. As we get older, more opportunities come up to try new things, to develop personally and professionally time and time again – hopefully into a better version of ourselves.
I've always liked doing "stuff". With a deep inner world and a huge imagination, I'm never out of ideas – and I cannot think of anything better than making them happen! People often ask me how I manage to juggle everything. In the past, it did make me wonder, too, but now I know that making things happen is the source of my power.  Simple as that.
My power engines have been boosted by strength training, which I began through a documentary project for YLE TV1. In a documentary broadcast on science programme Prisma Studio in 2015, I basically turned my life around. I transformed from being a tired, skinny fat person to a person with muscles and energy, in twelve weeks. This was done by learning how to eat properly and by lifting weights. I managed to make that change, despite projects, deadlines and other "excuses", and have never looked back.  
In this new blog I'm going to tell you why I believe we should all look after our "rocket engines", specially if we work in the creative industries where it's crucial to keep your "stuff" and your head together. I'm going to show you how to make that gym session as valuable an event as that all-important meeting in your diary. To be perfectly honest, I cannot wait to tell you about my journey towards holistic wellbeing and how that all affects my creativity. What sort of ideas come up when we really get our engines going?
And who am I as an entrepreneur? Time to find out! After nine years at the Finnish Broadcasting Company YLE, I am about to go freelance mid-February, 2018. Working freelance and on short term contracts is something that's very familiar to me – after all, I did it for 10 years (ITN, BBC, YLE) and know the challenges – and opportunities – that come with it. But: I happen to like challenges and I'm also someone who is at home in all kinds of change. So welcome back, me!